The 2021-22 survey cycle for APPA's Facilities Performance Indicators (FPI) is now available for any member to participate in. The value of participating in this year's survey is the ability to view your data alongside your peer cohort data in our new Tableau-powered visualizations.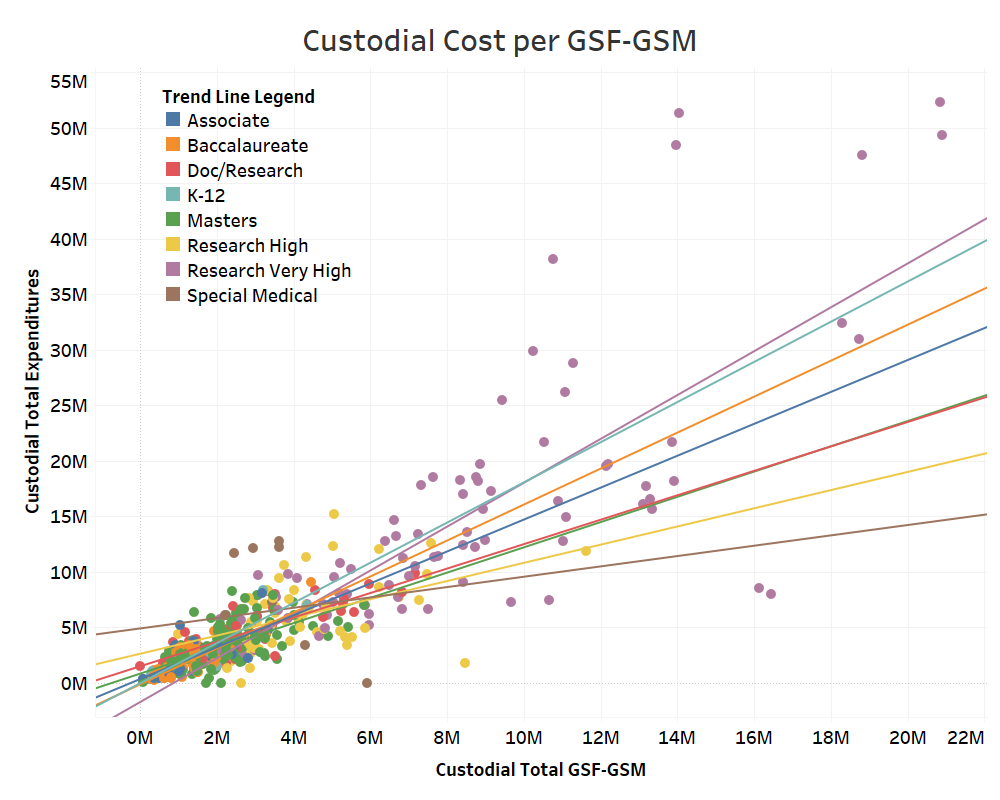 Do you know the answers to the following questions? If not, consider participating in the survey today to access the data that will enable you to answer these and many more facilities questions to establish your baseline trending data for next year.
• How well is your facilities portfolio in alignment with your institution's strategic direction and academic focus?
• What are your facilities inventory, square footage, and building ownership costs?
• How efficiently do your facilities operate?
• How does your campus facility performance compare and contrast with your peer institutions?
• Is my campus adequately funding the facilities annual management budget?
Visit FPI Survey Access to view the survey questions, definitions, and to request a survey link with access instructions. The survey will close on June 30, 2023, and it is not too early to begin collecting and submitting your data.
If you have FPI questions or need any assistance, please contact Christina Hills.